5 Facebook hacks for Miami restaurant owners in 2018
Facebook hacks for Miami restaurant owners to bring more customers
You have watched the news with a ton of people making ridiculous amounts of money with Facebook and Instagram. Now, even the son of your neighbor, who still wears braces, arrives in his brand new car and pays his dad's mortgage. Maybe, you are seeing other restaurant owners doing pretty well, and when you asked them how they made it happen, they didn't give you a straight up answer, but on the contrary, all the words that came out of their mouths was a mixture of Chinese and German (assuming that you don't speak any of those languages). Before you get frustrated like the gentleman below, let me walk you through five Facebook hacks for restaurant owners that you can start applying to bring more customers to your door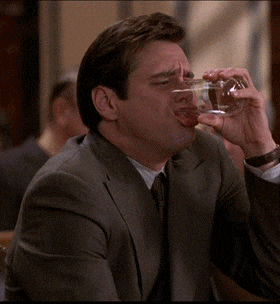 Hack number 1:
Create a Facebook contest. You may be asking yourself why that trick would work. Well, it's proven to collect a powerful email database that you can monetize later on with retargeting campaigns. Plus, the social proof from friends sharing the contest will drastically increase the number of people who see your restaurant in your local area.
Hack number 2:
Share your story on a Facebook live video. What? Yes, you can create a quick live video to show the previous moments to pulling out your masterpiece out of the oven/stove. Then, you can ask any of your local customers to taste it in front of the cellphone camera, take care of that client with a freebie that won't cost you much and Boom!
Pro tip: Add a special limited time promo offer so people who watch your lives don't miss them
Hack number 3:
Reach out to a local influencer (people who have a ton of followers who can make your website crash with traffic). You can offer them a special dinner, or make a reasonable arrangement and they will easily put you on the map.
Pro tip: Look for influencers that have a significant amount of followers and a high engagement rate (people commenting, liking, etc…) this way you can avoid scammy accounts.
Hack number 4
Share your press! Social proof is extremely important, how about sharing a post of how that newspaper mentioned your restaurant. Also, you can boost that post with ad budget and add a special promo and Boom!
Hack number 5
Support a local organization. You can hit two birds with one stone, people will love you because you genuinely want to add value to the community. Then, you can share it on Facebook and mix it up with an incentive that will bring new customers to your door.
Conclusion
Facebook and Instagram ads work WONDERS when used properly. All you need is creativity and the proper training, on how to handle the tools, and you can get more people to your door than you could ever imagine.
Do you have any other easy tricks for other restaurant owners? If so, leave your comments below.
https://solvedpuzzle.com//wp-content/uploads/2018/02/five-facebook-tricks-2018.jpg
4000
6000
Leo
https://solvedpuzzle.com//wp-content/uploads/2019/02/solvedpuzzle-logo-2019-01-300x107.jpg
Leo
2018-02-26 11:53:08
2018-09-10 21:19:33
5 Facebook hacks for Miami restaurant owners in 2018